July 24, 2019
The 28th National Vocational Education and Training Research Conference 'No Frills' took place in Sydney from 10-12 July and was co-hosted by TAFE SA. IBSA attended the annual conference as it was an opportunity for researchers, practitioners, providers, government and industry representatives to come together and share knowledge, ideas, insights and solutions surrounding Australia's Vocational Education and Training (VET) sector.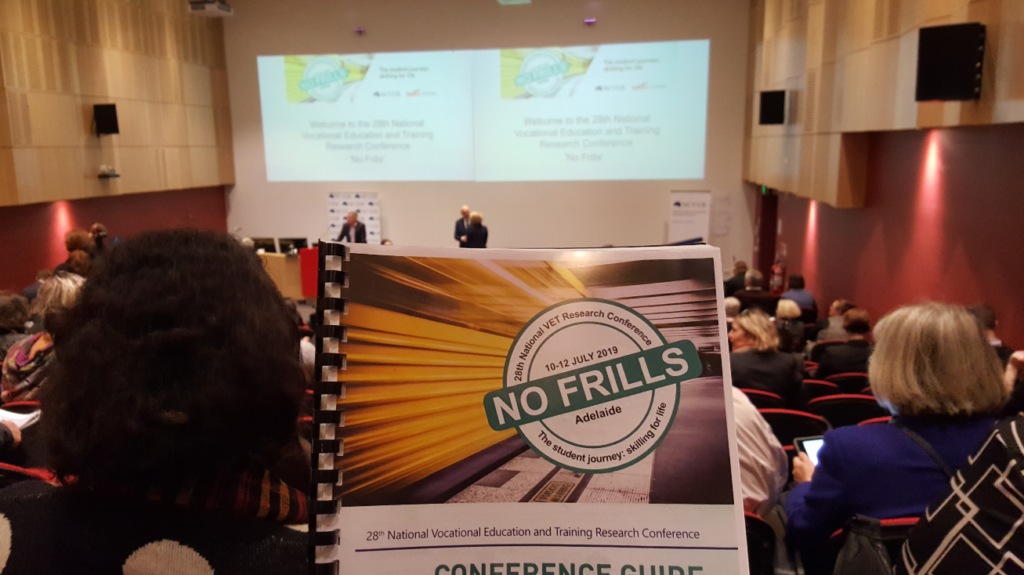 Minister Cash opened the conference and shared how skills and vocational training are central to her portfolio as they lead to employment outcomes as well as skills for life. The key note presenter, Dr Fiona Kerr, a prominent thought leader and Neural and Systems Complexity Specialist at the University of Adelaide delivered the conference keynote address. Her address discussed the neurophysiological effects of interaction between humans and technology and how it relates to learning and the adaption of new technologies.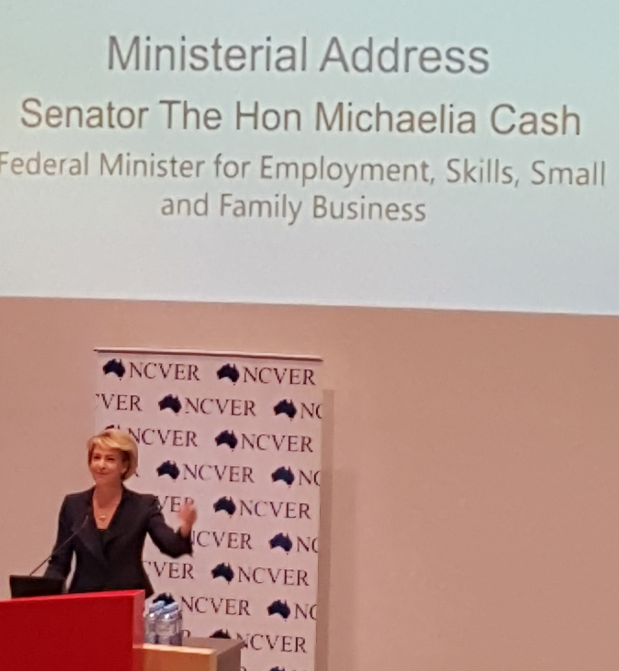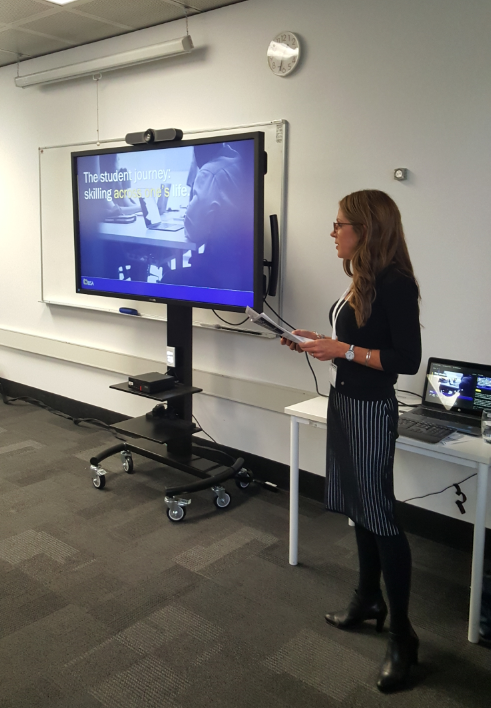 IBSA CEO Sharon Robertson also emphasised the importance of skills development in meeting emerging industry needs and enabling future generations to build capabilities throughout their career in her presentation 'Shaping the skills of our future workforce'. Click here to view her presentation.
During the three-day long conference IBSA met key stakeholders and gained additional insights into the student journey, and the important role VET plays in assisting workers to become lifelong learners, and continue to grow and evolve with their jobs in the changing world of work.
IBSA also attended the Conference Dinner which was held at the Graduates Restaurant at TAFE SA Regency Park Campus. It was great to see students involved as part of the program from food preparation, service – even the table centerpieces were created from chocolate as final assessment pieces. It was also interesting to hear how Coopers Brewery maintains its competitive advantage while staying true to its family heritage and core values.
Key Takeaways
Some of the key takeaways from the Conference were on how VET supports lifelong learners through:

Developing learners' digital skills to productively use new and emerging technologies in response to the challenges of an increasingly complex and changing world,
Understanding how the VET system will need to transform itself from initial skilling for jobs to formulate training to open job prospects for existing workers through upskilling and reskilling, and
Supporting learners to develop a 'lifelong learning mindset' through the development of soft skills including adaptability, perseverance, resilience, curiosity, responsiveness, experimentation and initiative.