Watch each recorded event to hear from industry on the imperatives for a skilled workforce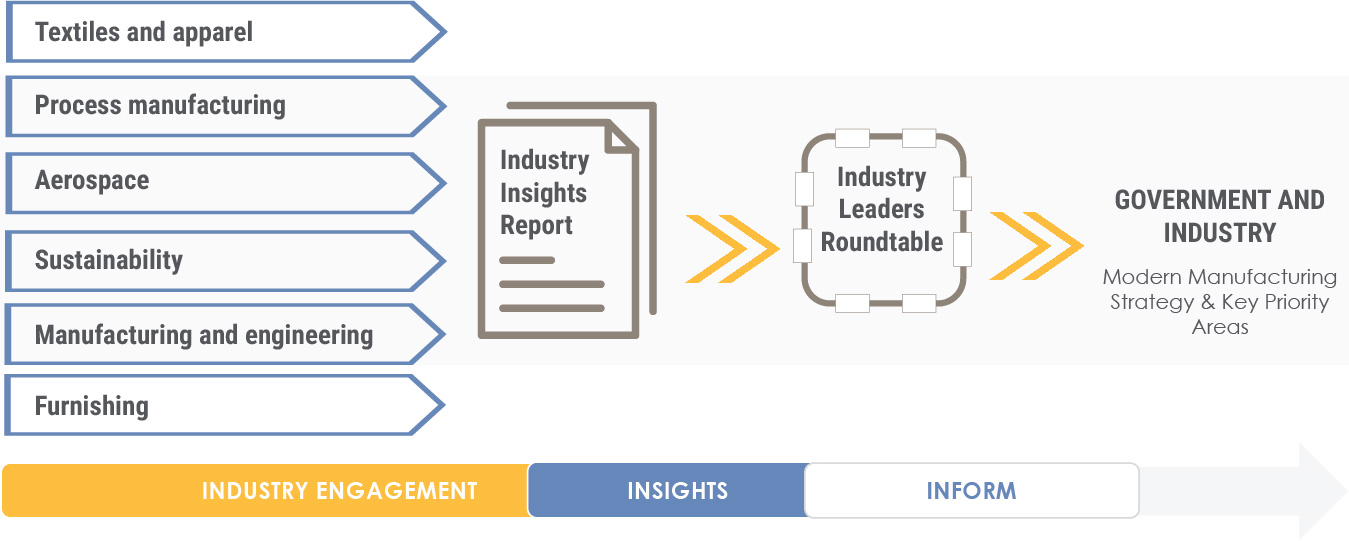 This series of conversations was held in response to the Government's recent announcement of the Modern Manufacturing Strategy and from Senator Michaelia Cash's request for relevant and timely on-the-ground-advice to help deliver the skills-led economic recovery. The sessions provided a platform for discussions with industry about the skills needed to deliver modern manufacturing and the actions needed to rebuild our economy.
They highlighted collaboration and digitisation as a key. Many employers also stressed the importance of non-technical skills like project management, critical thinking and not surprisingly, a focus on supply chains, as many grapple with bringing these onshore.
Over 450 employers and industry representatives from a wide range of organisations across the manufacturing industry and throughout the country registered for the events. Senior industry figures led the discussions for each session.
Minister Cash provided a personal introduction to the events.